About Zesto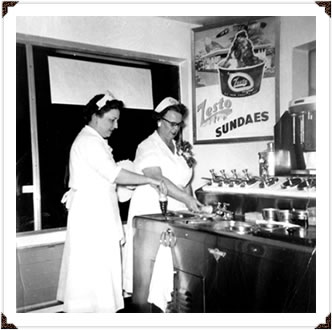 Zesto started in 1945 as a subsidiary of Taylor Freezer Corporation, a Rockton, Illinois company that manufactured soft serve ice cream machines. The machines were called "Zest-O-Mat" and thus the name Zesto. Originally meant to compete with Dairy Queen, Zesto was conceived as an ice cream only store with no other food items. By late 1949 Zestos were operating in 46 states.
In 1948, in Columbia, South Carolina, John Livaditis received a franchise for his own Zesto, and was also employed by Taylor to oversee the opening of new stores in the southeastern U.S. In 1949 John opened his first store in Atlanta on Peachtree Road across the street from Brookwood Station.
Beginning in the early 1950's, Taylor Freezer Co. was becoming frustrated with the retail business as stores were closing and franchisees were unhappy. By 1955 Taylor had completely abandoned the concept and left the remaining franchisees to fend for themselves. In an attempt to boost sagging sales, John decided to add hamburgers to the Piedmont Road location. Also, during the winter months he began selling Christmas trees in the parking lots of the Zestos. This business eventually became known as Big John's Christmas Trees. By 1955 there were five Zestos in operation: Peachtree Road, Ponce de Leon Avenue, Piedmont Road, Cheshire Bridge Road and Roswell Road. Then, in 1959 John opened a store in east Atlanta on Confederate Avenue.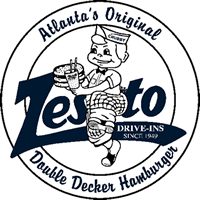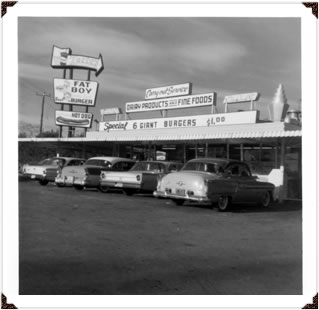 By this time all Zestos were serving food and had expanded the menu to include hot dogs, fried chicken and french fries. Also added in 1959 was a double decker hamburger called "Fat Boy", as well as a "Foot Long" hot dog. Unfortunately, in 1961, Big Boy Restaurants (Shoney's) had learned of and did not appreciate the likeness that Fat Boy had to their own Big Boy hamburger, and threatened to sue Zesto. Knowing he would probably lose the suit (and not having the resources to fight it), John held a contest to rename the Fat Boy. A student from Georgia Tech came up with the name "Chubby Decker" which was named with a then popular rock and roll singer, Chubby Checker, in mind. The name stuck and it is still the most popular food item at Zesto.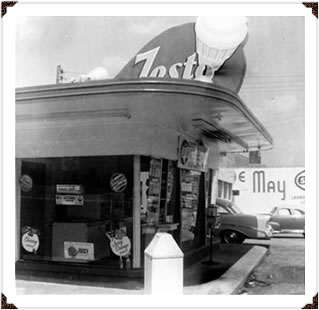 Zesto Chubby Decker, Inc. is a privately held corporation that owns a majority interest in each Zesto restaurant, all of which are incorporated separately. Lee Livaditis and Jimbo Livaditis are the only stockholders of the corporation. Both are sons of the founder, John Livaditis.
There are also a handful of Zestos remaining in other locations of the U.S. There are three in Columbia, South Carolina, two of which were owned by John's brother-in-law, the late Angelo Tsiantis. We also know of Zestos in Nebraska, Washington State, Indiana, Alabama, South Dakota and Tennessee. There may be a few others. None are affiliated with the Atlanta stores, although while each one has its own unique menu, they all sell soft serve ice cream which remains the flagship item.
While no expansion plans are in the works, Zesto continues to receive inquiries about franchising and new store development. However, because the concept is somewhat cumbersome, requiring a higher level of training than most "fast food" (we're not very fast) restaurants, Zesto remains an anachronism in today's marketplace. Continuity is a hallmark of Zesto's history. Members of the same families have operated the individual Zestos since their opening. Zesto is, above all else, a family business.